What is Connect and Protect (CNP)?
Connect and Protect Service (CNP) from Zyxel has been designed to be a simple yet powerful approach to cybersecurity protection for small businesses. The service is applied to each supported Zyxel Access Point allowing it to protect your devices and users without the need for any additional complex hardware or services. CNP filters out unsafe web content and malicious websites to prevent security breaches for both personal or business data.
CNP License includes:
---

Cybersecurity - Threat Protection
2.5 times more spectrum with the extended 6GHz band with no legacy devices.

Application visibility/bandwidth managment
CNP+ supports application-level network visibility and bandwidth throttling to streamline crucial business operations like mobile POS applications, or time-sensitive applications such as online streaming or voice and video calls.

CNP+ service provides easy-to-understand visual reports of online activities while protecting WiFi user's privacy. Data in the reports are anonymized, so at a glance you can see the types of blocked contents and how often they are blocked.

Easy setup and management with Nebula
Configuring and managing your network and keeping it safe does not have to be difficult. With Nebula cloud networking solution, you can get your WiFi and complete security protection up and running in minutesOur solution leverages from the world's leading network security vendors that constantly protects you businesses.
Free Wireless Access Point with every 3-Year CNP WiFi License*

Get a Free NWA110AX (WiFi6) Wireless Access Point with every 3-Year Connect and Protect WiFi Cybersecurity License.
WiFi 6 (802.11ax)

Quad-Core CPU

Dualband 2x2 AX1800
* Includes 3-Year CNP Licence, 3-Year Nebula Plus Pack and WiFi6 Access Point (Nebula is required to use CNP)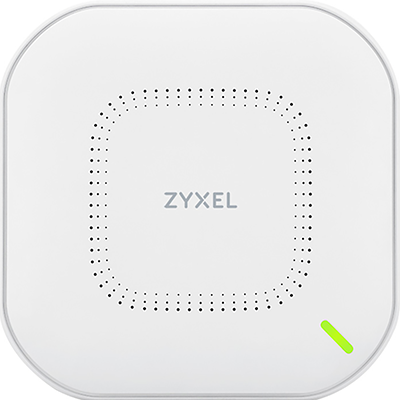 Q & A

Q: What's included in the Promotional Offer?
3-Year Connect and Protect License, 3-Year Nebula Plus Pack and a NWA110AX WiFi 6 AP.
All licensing will be activated at the time the product is registered.

Q: How will a customer claim for the Free AP?
Client can order the 3 Year license, and the AP will be automatically shipped as part of your order.

Q: What happens after the 3 years of CNP+ Expires?
Client can stop security service after 3 years or renew each AP for as low as 4.65 Euro per month.

Q: Can I use more than 1 AP?
Client can add other Nebula mesh AP to this CNP+ enabled AP to stay protected without the need to subscribe CNP+ service on the mesh AP.
Client can add another CNP+ enabled AP with an Ethernet uplink. This type of AP with ethernet uplink will require additional CNP+ service to stay protected.
In the same site, it is not required for all AP to enable CNP+ simultaneously.